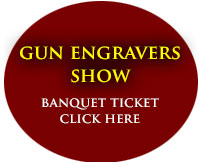 Vegas Baby!
FEGA is changing its annual show venue to the Riviera Hotel & Casino, Las Vegas.

This will be in conjunction with the Beinfeld Las Vegas Antique Arms show, inside the International Sporting Arms Show. As an added bonus the SHOT show will also be in town just before our show.

Dates for the public: Friday 23rd ~ Sunday 25th January 2015

Show Hours for Public and FEGA members:
Friday 23rd 9am to 5pm
Saturday 24th 9am to 5pm.
Sunday 25th 9am to 2pm


Entry fee to members and public:
One Day Pass $15
Three day $35
Honor Guest $90 (allows entry to show same time as exhibitors)

FEGA members in the past have always got into our show for free. This is now changed because Beinfeld Productions are in charge of the gate so FEGA members will have to pay to get into the show like everyone else. However, the cheaper hotel rates will more than offset this small cost.

Set-up for Exhibitors:
Thursday 22nd 10am ~ 6pm

Make sure you set up early. Other exhibitors and those with an Honor Guest Pass will be visiting your table. It will be a busy day!!!

Location

Riviera Hotel & Casino;
2901 Las Vegas Blvd,
Las Vegas,
Nevada 89109-1931
Phone numbers; (702) 734-5110 Toll Free (800) 634-3414
Hotel Web Site; www.rivierahotel.com
Room Rates: Approximately $50 ~ $90

No FEGA promo codes. Members to book own rooms and tell hotel they are booking for the Antique Arms Show by Beinfeld Productions to get special rates.
The code for Antique Arms is SARM114 and this group rate comes out to about $89.00 per night.

Banquet and Auction
Saturday 24th January starting at 6pm.
Price per person is $58

This will be a fun night with the menu to be announced. The auctioneer is entertaining and the proceeds for the auction help offset the cost of the show plus helps build the finances of FEGA.

COMPLETE SCHEDULE

Wed. Jan 21st
8:00 am ~ 5:00pm Exhibitor packet pickup at front registration desk

Thurs. Jan 22nd
8:00 am ~ 5pm Exhibitor packet pickup at front registration desk
8:00 am - 10:00 am FEGA BOD Meeting (Royale Sky Box)
10:00 am - 6:00 pm Exhibitors set-up and visitors with a Honored Guest pass

Fri. Jan 23rd
9:00 am to 5:00pm Show open to public
11:00am FEGA Master Engraver judging
12:00 pm FEGA Awards judging
6:00 pm to 10:00pm Members welcome reception (Royale Sky Box)

Sat. Jan. 24th
7:00 a.m. - 9:00 am FEGA Annual Meeting (Royale Sky Box)
9:00 am to 5:00 pm Show open to public
6:00 p.m. Annual banquet and auction ("Top of the Riv" access from Monacco Tower elevator)

Sun. Jan 25th
7:00 am - 9:00 am FEGA BOD meeting (Royale Sky Box)
9:00 am~ 2:00pm Show open to public
2:00 pm Exhibitor Take-down

Mon. Jan. 26th
Free Seminars, all welcome
9:00-~ Midday (Royale Sky Box)
12:00 ~ 1:00 Break for lunch
1:00pm onwards. Show and tell sessions
Bring your bits and pieces for some critiquing and ask any questions.
5:00pm Las Vegas Night Walk (A walk down the Strip for anyone that wants to come and see Vegas by night)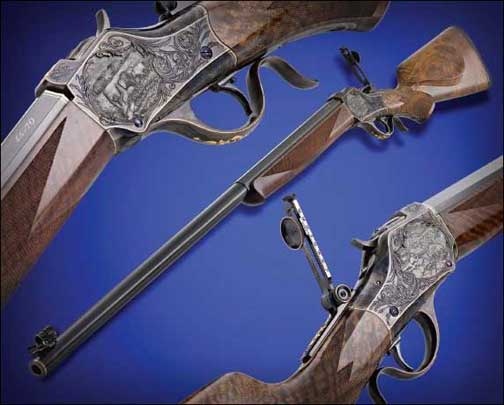 2014 Auction Gun
Auctioned at the FEGA banquet on saturday night, 1/18/2014

A classic Steve Heilmann Winchester Highwall 1885 action
with a twenty-nine inch, half round, and half octagon barrel.
Fully engraved with a classic Western theme and gold inlay.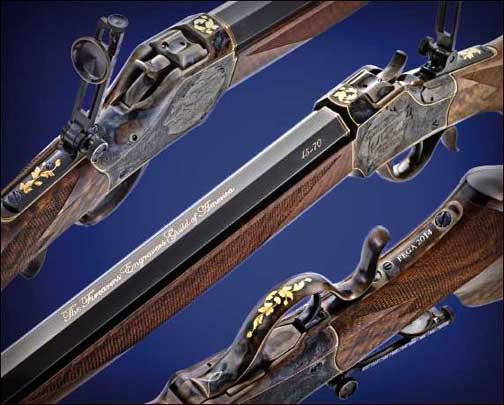 The Artisans who donated their valuable time and skill to create the 2014 Auction Gun:
Steve Heilmann, Metalwork. Gary Goudy, Stockwork. Ron Smith, general layout and design of the action engraving. Sam Welch, Gold line work on action. Mike Dubber, 24k gold barrel lettering, tang lettering and breech bands
Bob Strosin, screws. Jim Blair, scrollwork. Lee Griffith, right side action scene. Weldon Lister, left side action scene. Barry Lee Hands, 24k gold highlights. Doug Turnbull, case color, rust blue, char blue and finishing.