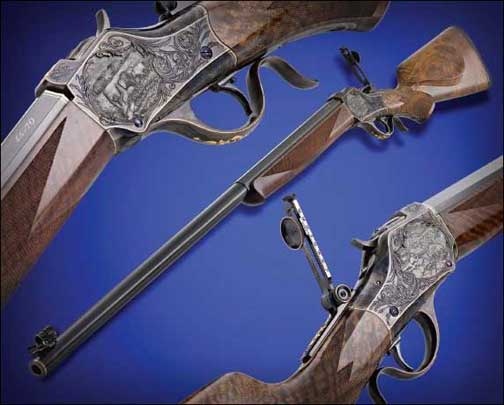 2014 Auction Gun
Auctioned at the FEGA banquet on saturday night, 1/18/2014

A classic Steve Heilmann Winchester Highwall 1885 action
with a twenty-nine inch, half round, and half octagon barrel.
Fully engraved with a classic Western theme and gold inlay.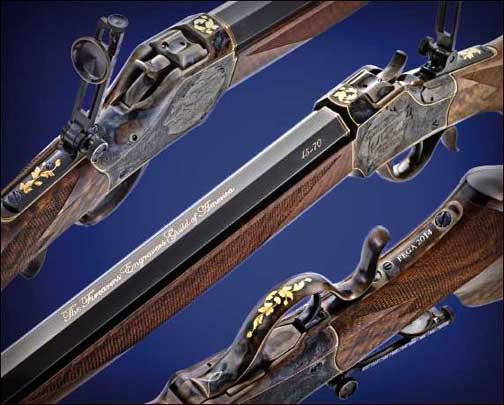 The Artisans who donated their valuable time and skill to create the 2014 Auction Gun:
Steve Heilmann, Metalwork. Gary Goudy, Stockwork. Ron Smith, general layout and design of the action engraving. Sam Welch, Gold line work on action. Mike Dubber, 24k gold barrel lettering, tang lettering and breech bands
Bob Strosin, screws. Jim Blair, scrollwork. Lee Griffith, right side action scene. Weldon Lister, left side action scene. Barry Lee Hands, 24k gold highlights. Doug Turnbull, case color, rust blue, char blue and finishing.