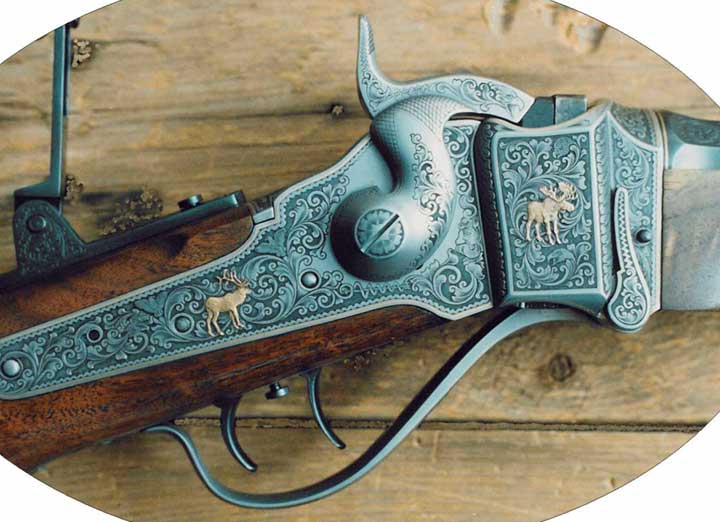 Sharps 1874
This Sharps was done in the style and motif of my favorite master engraver of the nineteenth century, Gustave Young. I have studied Young's work where he combines his distinctive scroll work with animals and heads flowing out of the scroll work, and the gold inlay figures are placed right on top of the scroll. This type of traditional style is appropriate for a Sharps Rifle.
Engraving by Mark Hoechst
1220 N. 18th St., Bismarck, ND, 58501
http://www.thehandengraver.com
Thank you for your interest in my engraving. I have been engraving since 1982, using my backgrounds in art, jewelry, mechanics and machining. I look forward to working with you on designing the layout and selecting the style of engraving.

To Contact This Engraver:

Email The Following Required Information To fegainfo@fega.com

Name of the Engraver you would like to contact.
Full Name.
Full Address.
Email
Phone Number

A description of your interest in this engraver.
________________________________________________

Your request will be forwarded to the Engraver.